FEZ T
Gentle and atmospheric. When dimmed, the FEZ table lamp envelops any room in its pleasantly warming colours. The petit table lamp can also be used for a variety of purposes. It makes reading in bed an extremely enjoyable experience and provides the perfect lighting for working in your home office. The timeless table lamp generates a bright and powerful light. It provides the optimal conditions for reading documents and books, thus ensuring your eyes don't get tired.
More

The highly efficient COB LED creates a top-quality light with optimal colour rendering in every setting. The light can be dimmed steplessly via the black rotary knob on the base. The cord switch can be used to switch the lamp on and off.

The elegant aluminium luminaire head is a defining feature of the FEZ series. It can be tilted vertically and acts as a cooling element and glare guard. The magnificent visual appearance of the lens is reminiscent of a sunflower and guarantees a uniform light pattern without illuminating the interior of the luminaire head superfluously. This also improves the glare control.
Technical data

Light source

COB-LED

Light color

2700 K | 2800-1800 K

CRI / RA

90

Luminous flux

1890 lm | 1490 lm

Rated power

20 W

Input voltage

220-240 V~

Clock frequency

50-60 Hz
Models

| Name | Color | Light color | Version | Item | Data sheet | Price excl VAT (SRP) |
| --- | --- | --- | --- | --- | --- | --- |
| FEZ T | Alu | 2700 K | | 7020 000 A P | | €600.00 |
| FEZ T | Black | 2700 K | | 7020 000 S P | | €645.00 |
| FEZ T | Alu | 2800-1800 K (DTW) | | 7020 100 A P | | €600.00 |
| FEZ T | Black | 2800-1800 K (DTW) | | 7020 100 S P | | €645.00 |
Highlights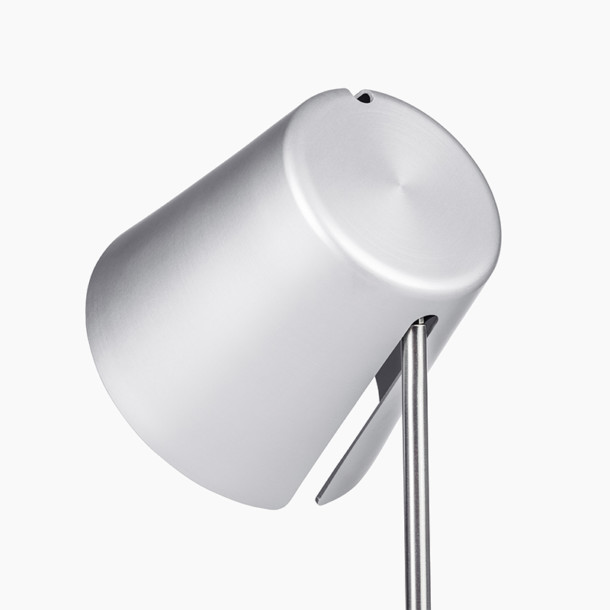 Lamphead adjustable trough joint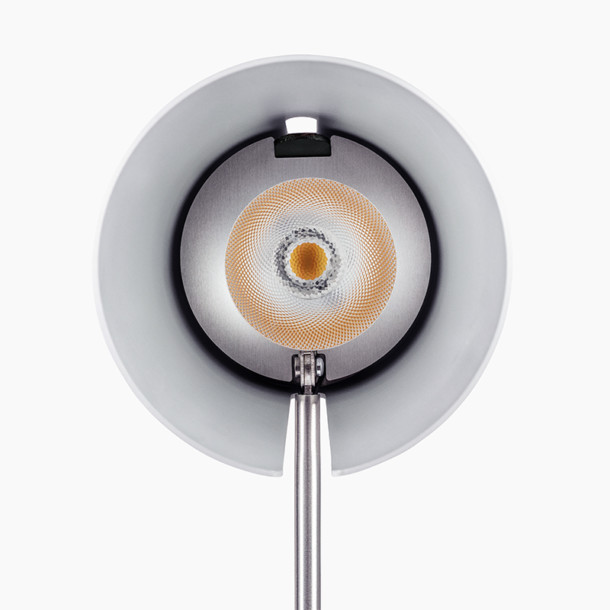 Lensoptic for glarecontroll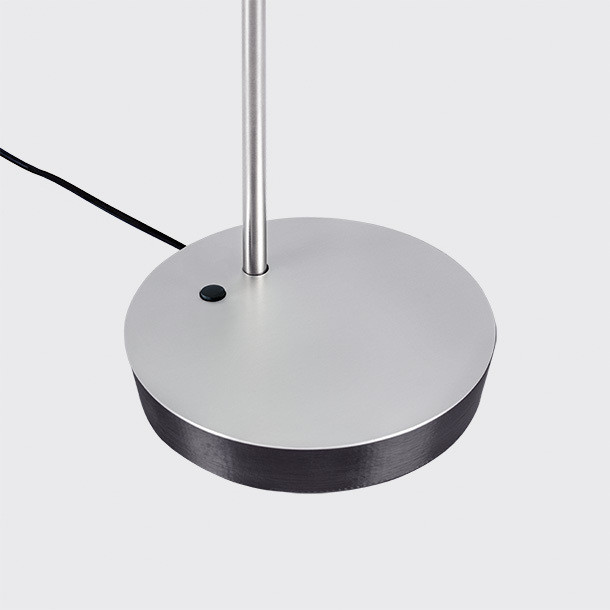 Base with switch (dimmable)